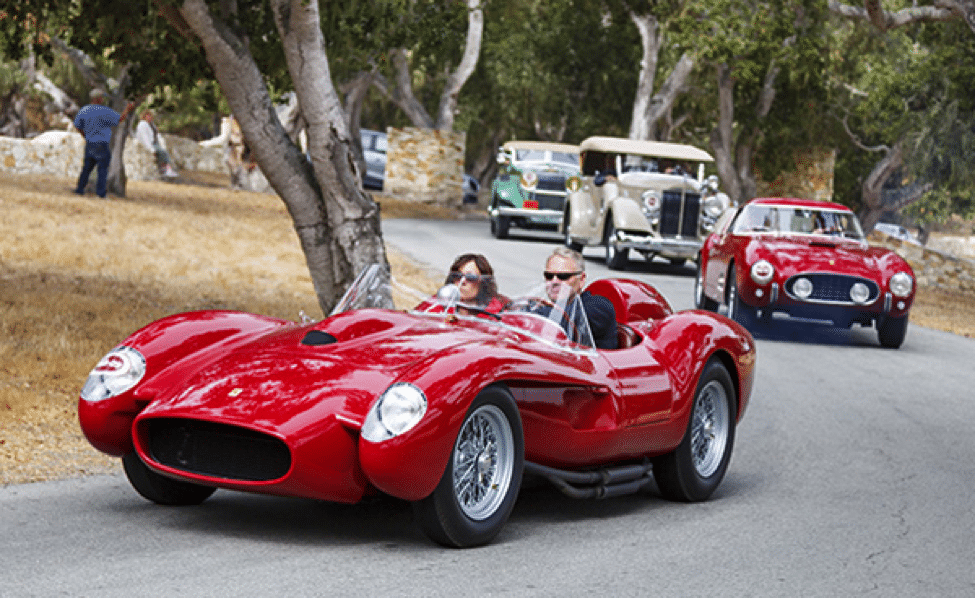 LUXEVACA Host you in the Luxury Homes part of our collection on the Golf course, LUXEVACA manage unique properties located within walking distance to the Pebble Beach Lodge #ATTProAm #ATTvacationrentals
Thursday, August 17
7:00 a.m. Cars line up on Portola Road in Pebble Beach
8:00 a.m. Tour departs
11:00 a.m. Tour arrives in Carmel-by-the-Sea
12 noon Cars are displayed on Ocean Avenue
2:30 p.m. Tour returns to Pebble Beach
3:00 p.m. Concluding Champagne toast for participants
TOUR PARTICIPATION LIMITED TO CONCOURS ENTRANTS BUT SPECTATORS ARE WELCOME.
The Pebble Beach Tour d'Elegance presented by Rolex is an annual driving event initiated to showcase the elegance of the automobile in motion and underscore the early history of picturesque Pebble Beach.
Decades before golf links were laid out along the edge of the Pacific Ocean, this area was known for its scenic drive, winding for miles through the pine and cypress forest, dancing alongside dramatic cliffs and leading, ultimately, to a beautiful crescent-shaped bay.
The traditional Tour traces portions of the original 17-Mile Drive, traverses nearby mountains and valleys, and pauses for a time in charming Carmel-by-the-Sea.
The Tour is open to all entrants in the Pebble Beach Concours d'Elegance and it can impact Concours results. If two vehicles tie in class competition at the Concours, the vehicle that has successfully completed the Tour gets the nod.
Spectators are invited to view the Tour at key points along the route, particularly along Ocean Avenue in Carmel.